Eduard Vallès
Since the end of last year the permanent rooms of the Museu Nacional have been exhibiting a couple of paintings by Mariano Andreu (Mataró, 1888 – Biarritz, 1976). Until recently, Andreu's painting work was not present in the collections of the Museu Nacional (there are a couple of drawings and a print in the Cabinet of Drawings and Prints).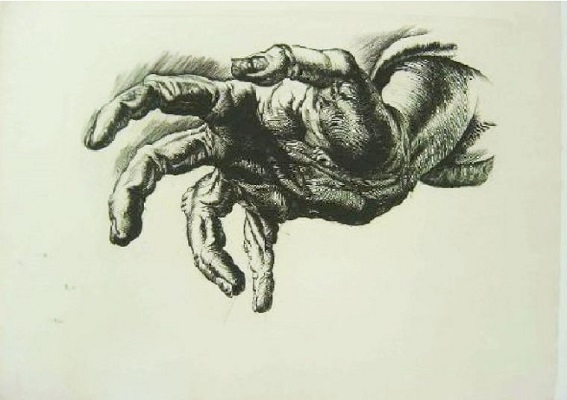 Due to this absence the decision was made to ask for a long-term loan from the Institut del Teatre de la Diputació de Barcelona, which conserves the important material donated by the artist in 1963. It was not the first time; in 2008 the Museu Nacional asked the same institution for the work La commedia dell'arte (1926) (also as a loan), which was exhibited for approximately two years in the permanent rooms.
The work requested on this occasion is Comedy (1928), a large-format oil painting on wood, a still life that incorporates an allegory of comedy, and which evokes the creations of artists like De Chirico. This work has been loaned for a period of five years, which may be extended for five more.
Girls at the balcony: an important acquisition
Once the process of conversations with the Institut del Teatre had begun, just in this transition the Generalitat's Department of Culture, in accordance with the museum's interests, purchased a work by Andreu, which it then loaned. It is an important painting by Andreu, made when he had been living in Paris for four years. Girls at the balcony, a painting on cardboard from 1924, is a composition that incorporates late Cubist registers, but is clearly neoclassical, in keeping with French neoclassicist trends. Cubism had already produced its best results years before, but its epigones were very diverse in those years. Within Andreu's work Cubism could barely be called that; it is merely a resource to take advantage of the vestiges of Cubism insofar as they go with his aesthetic ideas, absolutely personal and unrelated to the Avant-garde.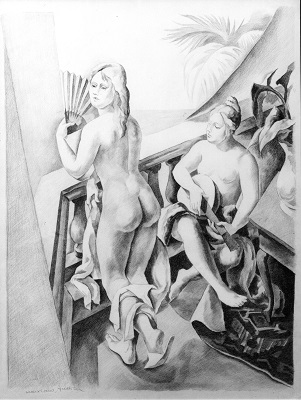 The two young women, naked, are viewed from a slightly elevated point of view, which reveals to us one of the most surprising aspects of his production, the obtainment of dramatic perspectives. Another interesting thing about this piece is the frame: lacking a more in-depth analysis, the signs are that it could have been made by the artist himself.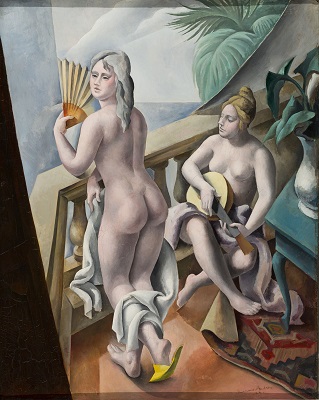 We know that frames were very often designed and/or made by him, a circumstance that ties in with his high level of craftsmanship, as he was familiar with the most diverse techniques for decorating objects. In this case we have some mouldings from an old frame based on various pieces stuck at different points, and with fragments of parchment covering the entire edge of the frame.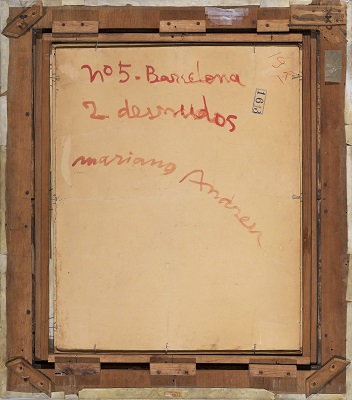 The history of this work is very easy to trace: after various exhibitions abroad it was presented, entitled Jeunes femmes au balcon, at the Institut del Teatre's Museum of the Performing Arts in Barcelona in 1963, for the monographic exhibition dedicated to Andreu in that museum, which was at that time housed in the Palau Güell. There is at least one known preparatory sketch of this work, in pencil, almost identical to the final work, owned by a private collector.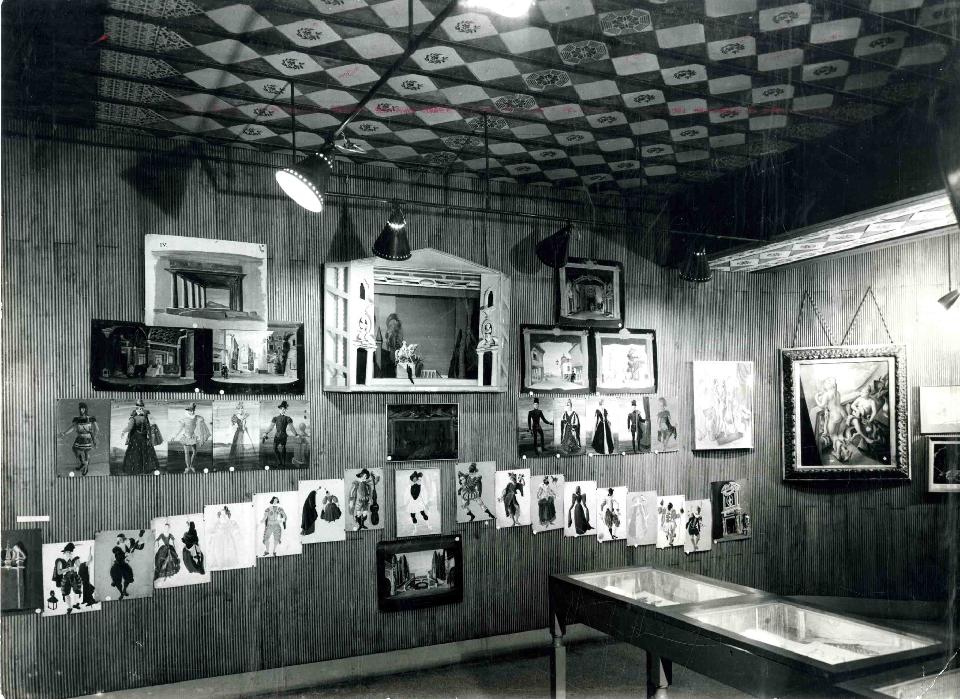 In short, we are looking at two quite different works by Andreu, but both of them partake of the artist's proverbial theatrical language and belong to the same creative period, one of this artist's most iconic. The above reference to the frames takes us to Andreu's all-encompassing idea of art, of his work as a craftsman in the broadest sense. From his early original enamels – like the ones he presented at the legendary exhibition of Catalan Faience with Smith, Néstor and Laura Albéniz in 1911 − to the costumes for the theatre or origami, they reveal to us a personality that neglects hardly any fields of artistic creation.
Reception of his work and presence in museums
Who knows, perhaps this same creative voracity was one of the reasons that contributed to blurring his profile as an artist. Or maybe it was his proverbial eclecticism. Depending on the creative period, the most heterogeneous echoes can be detected in it, whether Beardsley, Severini, Cézanne, Picasso, Delvaux, Spanish Baroque or Italian painting, from the primitives to the moderns, among others. Some aspects, such as his accentuated mannerism or the impact that his late work made, should also be taken into consideration when appraising his critical reception.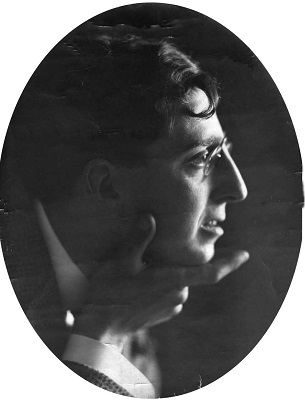 As for Andreu, the paradox is that, of the Catalan artists best known internationally, he is one of the ones whose work has had the most limited reception within Catalan art.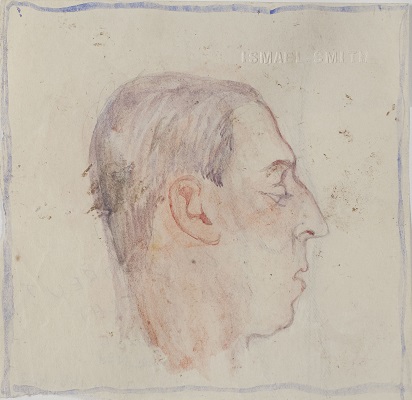 Despite that, his work is displayed in several national and international museums. Internationally, we find Andreu's work in, among others, the British Museum, the Toledo Museum of Art (Ohio) and the Detroit Museum of Arts (Michigan). In Catalonia it is in the Institut del Teatre, the Museu de la Música, the Museu del Disseny, the Museu de Mataró, Cau Ferrat de Sitges and the Museu Nacional, among others. In recent decades several art galleries have been presenting his work in solo and collective exhibitions, and this has given rise to several exhibitions and publications that have focused on this artist. In public museums, there was the monographic exhibition dedicated to him by the Museu de Mataró in 1995, curated by Martí Peran, a show that already incorporated a wide range of his different creative registers.
The catalogue raisonné, at last
This process underwent a qualitative change in 2019 with the publication of the artist's catalogue raisonné, accompanied by the most complete biography of him to date, by Dr Esther Garcia Portugués, with a foreword by the art historian and gallerist Artur Ramon. In just over 350 pages it refers to 1,200 works, with the respective technical data, which show all aspects of Andreu's creativity, as a painter, draughtsman, sculptor, engraver, enameller, book illustrator, set and costume designer, and a maker of the most diverse objects. Like all catalogues raisonnés, this one is never definitive but it will doubtlessly become an inescapable point of departure for future studies and books about this artist.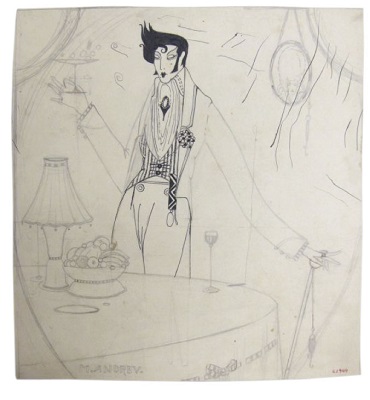 We should be glad about the proximity in time between this catalogue and the addition of a painting by Andreu to the collections of the Museu Nacional. In short, bibliographical and museographical fortune go hand in hand and augur new perspectives for this artist. This at least is our experience at the Museu Nacional, after the exhibition and publication of monographic studies of artists not so well known by the general public. These have a positive effect not only on knowledge of them ─ which is increased, because they were already known – but also on the overall perception of them as artists. This is the case with names such as Ramon Pichot, Pere Torné Esquius and Antoni Fabrés, to mention just a few of the most recent ones. Just as the Andreu catalogue gives us an all-round view of his work, the monographs dedicated to artists like those mentioned above oblige us to reconsider them and to look at them again.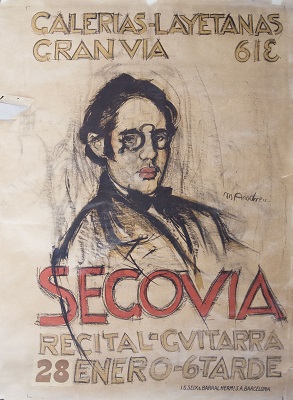 From the moment the catalogue or monographic study about an artist appears, requests for loans of works by them increase exponentially and, above all, the task of experts is made easier when they are searching for works whose whereabouts were previously unknown, or which they simply did not know about. In this respect, with this catalogue raisonné of Mariano Andreu, one of so many gaps remaining in Catalan art is filled, in parallel to his presence, from now on permanent, in the Modern Art rooms of the Museu Nacional.
Related links
Works of Marià Andreu at the Museu Nacional d'Art de Catalunya