Conxa Rodà
This post is intended to offer a quick digest of a dense Museums and the Web 3-day conference in Boston, with literally hundreds presentations, papers, forums, how-to sessions, demos, exhibits, lightning talks, Q&A sessions and conversations.
For the sake of clarification, I have divided the content into three main lines/topics :
audiences
collection
organisation
Of course, the three are interlinked and all have technology as the background and enhancer.
If you want to look more closely at the MW19 content, you may skip the post and go directly to read the papers. All of them are online!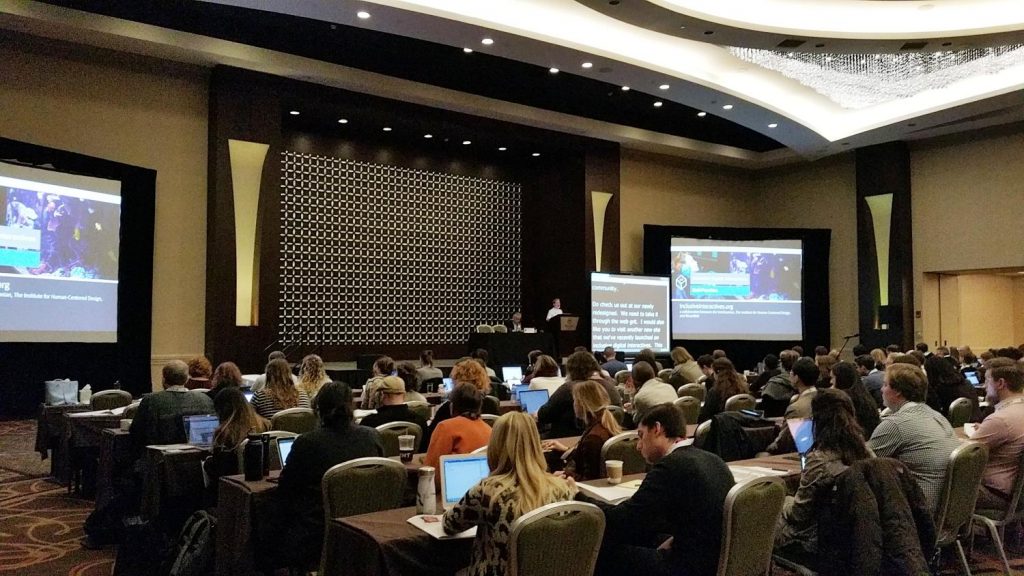 Audiences first
Putting the audience – visitors, users, customers – at the heart of museums' mission and performance has been a priority for a while now. It is encouraging to see that concepts such as digital inclusion, accessibility, understanding users' needs, visitor experience and social impact have not only come to maturity but we can already see great examples of them being put into practice. Interactive, participatory, multi-sensory and immersive experiences were presented, all aimed at offering the audience an enhanced range of possibilities to connect and interact with collections and stories.
A Journey Inside Paintings and Calligraphy– VR Art Exhibition at the National Palace Museum, Taiwan, https://youtu.be/lK_BOICBlk8 02:16 min
Mandela: Struggle for Freedom, by the Canadian Museum for Human Rights, is a rich sensory experience of imagery, soundscape, digital media and objects that literally immerse visitors inside Mandela's cell. In a few minutes, 27 years of imprisonment are encapsulated to make an impact on visitors. The five-theme exhibition and a participatory poster creation activity complete the experience.
Thinking of providing one mediator for your visitors? The Digital platform of the Musée des Beaux-Arts et d'Archéologie Besançon, France, is an excellent integrated solution for both external use and internal management, and it won one of the awards. It is intended as a highly accessible digital companion for visitors, with image recognition of the artworks and augmented reality (AR). It enables cloud-web-based management of tours, kiosks and digital labels.
The Getty Unshuttered project, a multi-platform teen arts program on the subject of social justice, based on photography, has had a great participatory impact. Initially started with 23 young students from underprivileged communities, it involved thousands of teenagers who uploaded their photos on the set topics of perspective, colour, portrait, etc. It is multiplatform designed: app, website, YouTube channel, Instagram, exhibition in the museum. It is a pity that the app is only accessible for iOS, but browsing the website, watching the videos and looking at the photos is a delight.
We know that analytics are key to providing insights, but do we know how to measure emotional experiences? The University of Leicester's paper, How Does This Exhibition Make You Feel?, provides a new evaluative framework for measuring emotion and feeling in-gallery. It is a most relevant aspect of UX because, "The way visitors experience museums is also a combination of sensory, aesthetic, intellectual, and social factors. Therefore, understanding the sensory experience in museums is crucial for a better understanding of the overall visiting experience."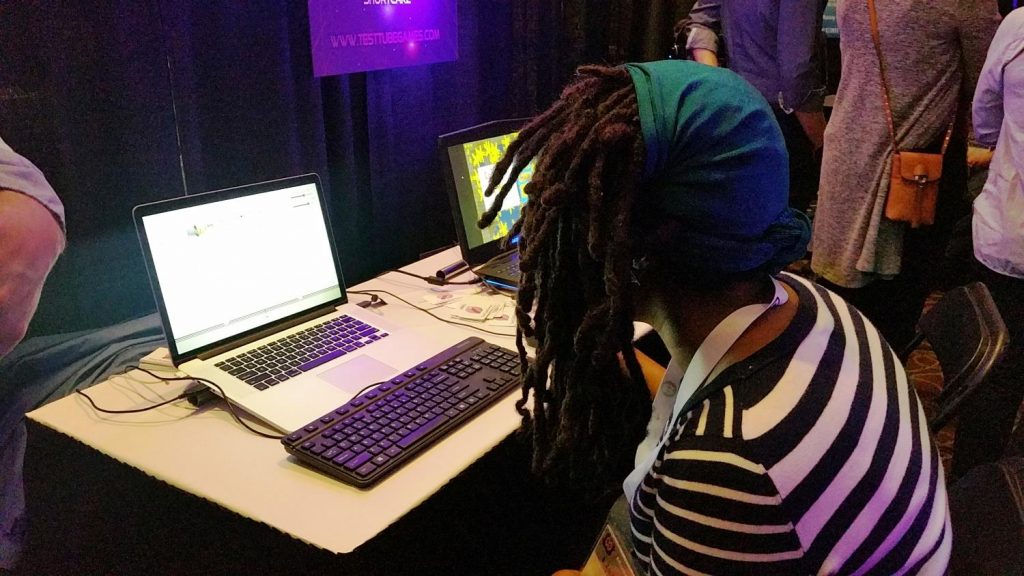 Gamification also found its way into the conference. Two good examples are Total Darkness, an online game developed by the Science Museum Group from the UK, and Museum of Me, a game-based approach that "nourishes youth hearts and minds by synthesizing creativity, collaboration, critical thinking, making, and contemporary narrative forms", an adaptation of an existing videogame to a museum environment. Attendees were able to walk through the MWX Immersive Arcade that offered diverse game-based experiences to inspire new ideas for audience engagement and learning in museums.
There were a great many substantial ideas about user experience. Here is a small selection of random UX quotations:
"Need to make sure user experience (UX) is consistent across the gallery and website and mobile", Illya Moskvin, Art Institute of Chicago
Mission of MIT Museum: "making research accessible to all". As a consequence, "UX was designed to make research faster and easier", David Nunez
Users expect more interaction with objects and real time editing", Neil Stimler
"Web content drives more than visits, it drives voice queries", Ariane French, American Museum of Natural History
"A mixed qualitative and quantitative approach leads to a holistic understanding of users. Testing with a mix of visitors, members, scholars and remote users yields a broad canvas of perspectives", Elena Villaespesa, Pratt Institute and Madhav Tankha, MET
"Be Artistic and Analytic", Hiroshi Ishii, MIT Media Lab
The O-O-O Collection: Online Open, Oriented to use
Publishing the collection online has been a first necessary step for museums – and may still be a challenge for many. But it is not enough if we want to be truly accessible. Two other data requirements play a crucial role here: 1. The data to be free and open for any use, reuse, remix and recreation, be it for personal, educational or commercial purposes; 2. The data to be oriented to use, to facilitate access and generation of knowledge, which means thinking not just from the curatorial perspective when tagging and structuring content, giving collections more accessibility and visibility, with a wide array of functionalities, enriching records with metadata that make collections truly searchable and findable. Linked Open Data being the culmination of openness and accessibility.
The Open Access star of the year has been The Cleveland Museum of Art, with 30,000 high-resolution images released under Creative Commons 0 and metadata of more than 60,000 artworks. The process implied enriching metadata – 35 fields for each object – and the redesign of their collection online search to make data easily available for all uses.
Advocacy for opening online collections to participation: Where Are The Edit and Upload Buttons? Dynamic Futures for Museum Collections Online by Neal Stimler and Louise Rawlinson. The authors propose "to make online collections part of an interconnected system that participates in the real-time creation, exchange and sharing of knowledge" and offer a good list of examples of innovative online collections and of museum and heritage aggregators.
For museums still sceptical about going on Wikipedia, I strongly recommend reading this paper: Museum Collections on Wikipedia: Opening Up to Open Data Initiatives, by Elena Villaespesa and Trilce Navarrete. Among other things, it shows evidence that "painting images are used to illustrate a range of topics in Wikipedia including, for example, historical facts, political figures, cities, films, scientists, musical instruments, mythology, etc.". It is thus a great way to multiply the outreach of our artworks.
Organisational change and challenges
For digital in museums to thrive, there is an urgent need for the transformation – evolution – of the way organizations work. Flattened hierarchies, flexibility, agile ways, organizational success metrics, open attitudes are key to advancing – or even surviving – in the digitally accelerated environment. Of the strongest aspects, two seem to me to be essential: internal cross-collaboration and training to acquire the expected/required skills.
As the presentation by the Isabella Stewart Gardner Museum, Walking in the shoes of our visitors: Human-centered design and organizational change, states: "To truly transform an organization's relationship with its visitors, museums must change themselves in the process". A Visitor journey mapping was the trigger for creating a set of visitor experience principles, changes in governance structure, the creation of a cross-departmental visitor experience working group, and insights into developing new visitor services. I strongly recommend reading the whole paper rich with concepts and mapping graphs.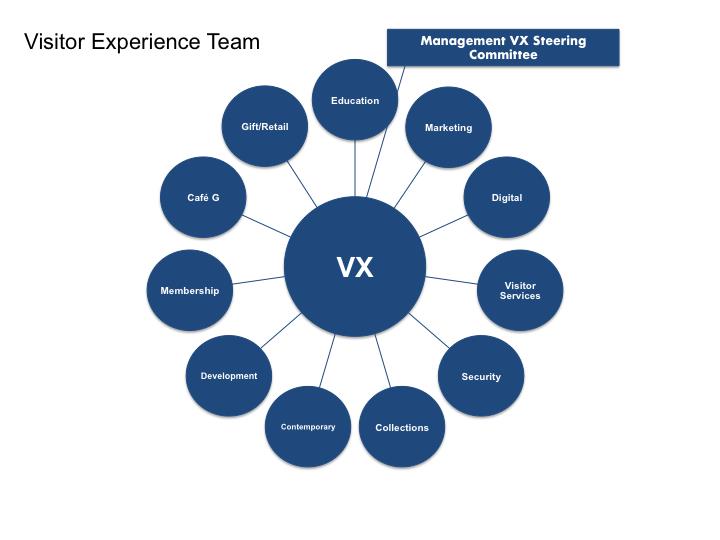 The strategic decision of the Welcome Collection to turn to digital storytelling in order to reach audiences resulted in an internal transformation process. The excellent keynote, Digital Content, Storytelling and Journalism: A Genuine Museum Experience, gives details of the creation of a web content team and how they worked through the museum: "Our digital channels don't just promote our museum and library, they are our museum and library".
Another great example of internal collaboration and systems integration was shared by the Arts Institute of Chicago: Building a Data Hub: Microservices, APIs, and System Integration. For all those still struggling with data fragmentation and the diversity of IT systems, perhaps inconsistent and disconnected, this will show the process and the benefits as well as the difficulties to overcome for building an integrated system.
Nevertheless, there was a certain air of a loss of optimism, disillusionment and tiredness in several conversations due to the permanent effort needed to promote digital, innovation, leadership involvement, and also due to the lack of resources, the precarious nature of jobs, conservationism, risk-aversion, opposition, etc. I recommend reading the juicy recap by Koven Smith of a #MW19 conversation on bravery & risk-taking.I would like to stress that although there is still a lot of (hard) work to do, a great deal has already been achieved in museums worldwide, and time is on the side of this evolution: the future is awaiting.
The GLAMi Awards
I am honoured to have been a member of the Jury panel for several years now. Every year is an exciting experience, getting first-hand knowledge of the most innovative and advanced projects in the digital field and beyond.
MW19: GLAMi Award Nominees and Finalists #flickr https://flic.kr/p/TmR4h3
Visits to Boston Museums and Library in seven images
Museum of Fine Arts. Left: Gallery recreating the museum layout in the 19th century. Right: Inviting visitors to take and share photos
Left: The New England Aquarium, where we enjoyed Bostonian seafood surrounded by 80 penguins. Right: MIT Museum. Photos. Conxa Rodà
The Boston Public Library: reading hall, mural paintings and big touchscreen to navigate the online catalogue. Another set of screens showed the use of the library in real time. Photos: Conxa Rodà
Thank you, Boston and its museums, for hosting this year's MW Conference. Many thanks and congratulations to the organizers, led by Nancy Proctor and her team, and thanks to "my" Museu Nacional d'Art de Catalunya, for making the museum's participation possible.
There are definitely many more things to comment on. Reviewing the #MW19 tweets and reading other recaps listed below will help to get a more comprehensive picture.
Recommended links
MuseWeb 2019, Boston: Notes from the conference, Paul Rowe
Musings from MuseWeb 2019, Helen Adams
Making Wonderland, ACMI, vídeo 10:44 min
10 Key takeaways from Museums and the Web 2017, Conxa Rodà
Digital Experiences_Museums and the Web Asia 2015 take aways,Conxa Rodà
Co-directora del Curs d'Estratègia Digital_UOC_Museu Nacional d'Art de Catalunya
Co-directora del congrés CIMED de Museos y Estrategias Digitales